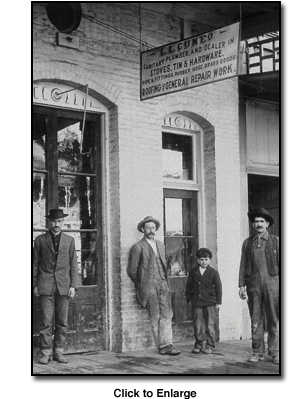 Here is a listing of screenings for Finding the Mother Lode. We will be adding to this list as time goes on, so please check back. If you are interested in hosting a screening, please contact us using our email form. Thanks!


Upcoming Screenings



"Finding the Mother Lode" to be on PBS as mini-series "Italian Americans in California"

Episode 1: Finding the Mother Lode
Episode 2: The Making of Italian San Francisco
Episode 3: Little Italys and Beyond

Premiere: December 24, 2014, KVIE-Sacramento. Check your local PBS station schedule for broadcast dates.
Festivals

San Diego Italian Film Festival
San Diego, CA
October/November 2014

Reel Work Labor Film Festival
Monterey, California
April/May 2014



Past Screenings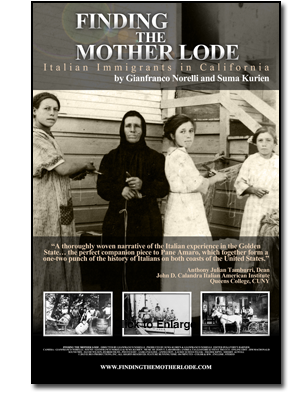 Casa Italiana, New York University
New York, NY
December 15. 2014

Italian Institute of Culture, University of California-Los Angeles, Italian American Museum of Los Angeles, Patrons of Italian Culture
Los Angeles, California
November 7, 2014

Chapman University
Orange, California
November 6, 2014

San Diego Italian Film Festival & University of San Diego
San Diego, California
November 5, 2014

University of California-Santa Barbara, Italian Cultural Heritage Foundation of Santa Barbara, UNICO-Santa Barbara Chapter
Santa Barbara, California
November 4, 2014

Amador County Hub Community Center
Jackson, California
November 2, 2014

University of California-Berkeley
Berkeley, California
October 30, 2014

Peninsula Italian American Social Club
San Mateo, California
October 30, 2014

Casa Colombo
Jersey City, NJ
October 12, 2014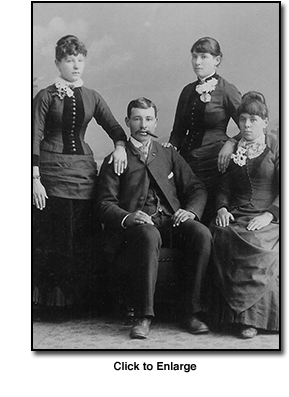 State University of New York at Stony Brook
Stony Brook, Long Island, NY
April 30, 2014

Museo Italo Americano
San Francisco, CA
April 27, 2014

Faye Dawdy, Dawdy Photography
Saint Dunstan Catholic Church Parish Center
Millbrae, CA
April 26, 2014

University of California at Santa Cruz
Santa Cruz, CA
April 23, 2014

Sacramento Italian Cultural Society
Sacramento, CA
April 13, 2014

California State University at Chico
Chico, CA
April 9, 2014

The North Bay Italian Cultural Foundation
Santa Rosa Junior College, Petaluma, CA
April 6, 2014

The Central California School of Italian Language and Culture
& the Pacific Italian Alliance
University of the Pacific, Stockton, CA
April 5, 2014


Hofstra Cultural Center
Hofstra University
Hempstead, Long Island, NY
March 11, 2014

John D. Calandra Italian American Institute
City University of New York
New York City, NY
February 27, 2014

Italian Catholic Federation of Monterey
Elks Lodge
www.elks.org (Monterey)
Monterey, CA
November 14, 2013

Italian American Heritage Foundation
www.iahfsj.org
San Jose, CA
November 12, 2013

Central California School of Italian Language & Culture
Crete Hall, Lodi, CA
November 10, 2013

Consulate General of Italy, San Francisco
Italian Institute of Culture
San Francisco, CA
November 8, 2013